What's My SEO Score?
Enter the URL of any landing page or blog article and see how optimized it is for one keyword or phrase.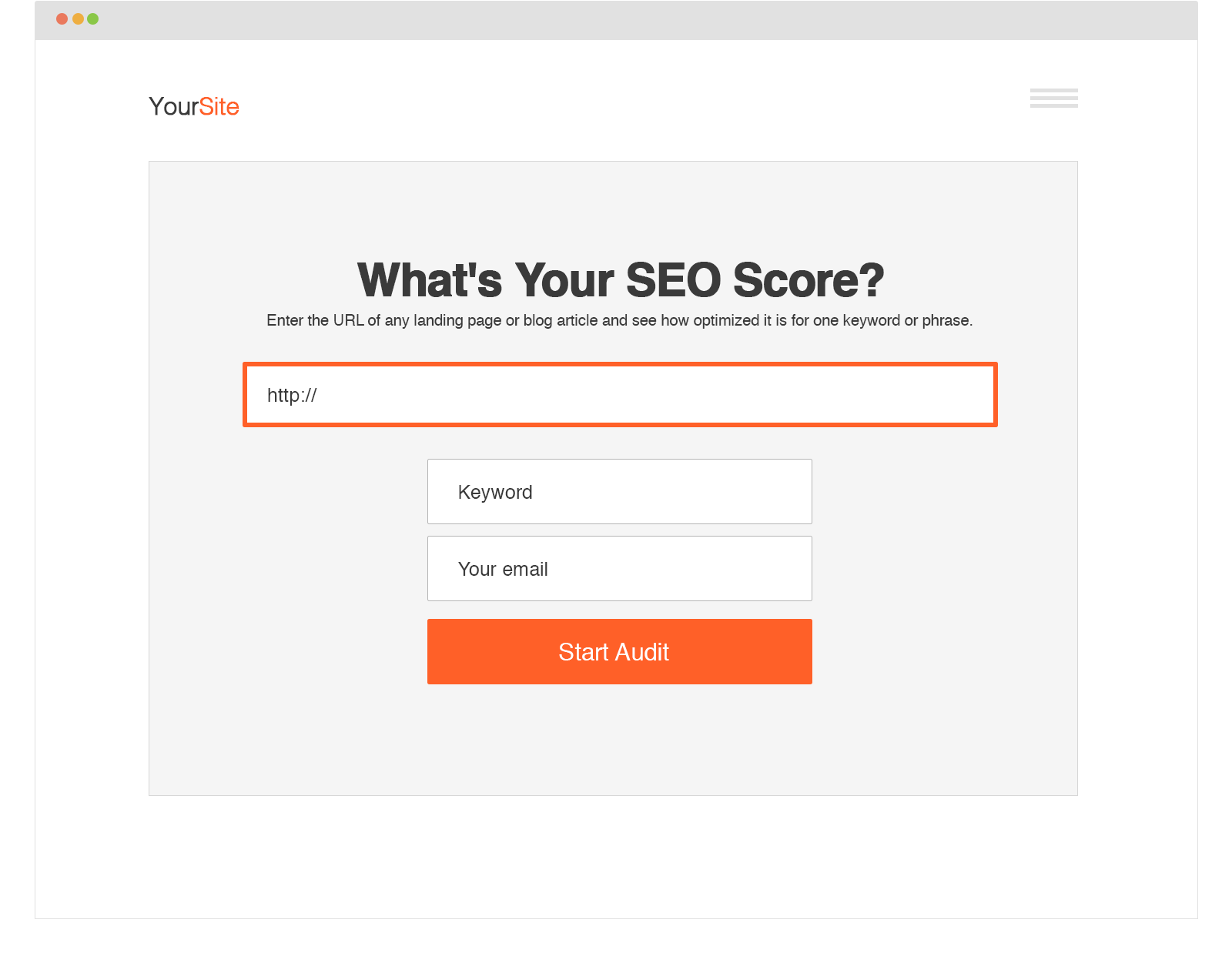 SEO Audit
If you want to increase your online presence, you must understand the importance of search engine optimization. You must also know the basics on performing an SEO audit and improving organic search results for your website.
What is an SEO Audit?
An SEO audit is a check up for your website; it diagnoses the built, elements of on-page and off page essentials to optimize. Search Engine visibility and conversion. An SEO auditor will do the diagnostic and will come up with things you need to fix on your website.
Things change in the SEO industry very fast so you need to do an audit from time to time and you may follow the timeline listed below:
A new client comes in.
Start of a campaign
Once every quarter or twice a year (depending on your preference)
How to do an SEO Audit?
Before you start to Audit you must know these three things first:
Website Domain
Branding
Location (if local search is important)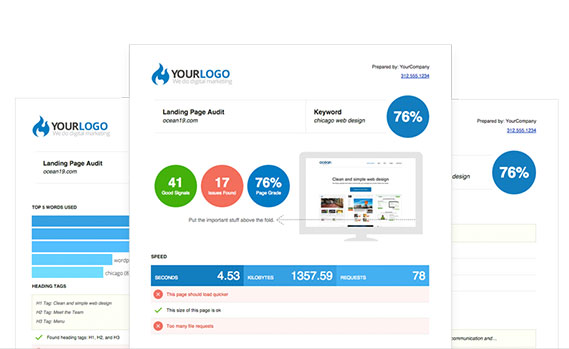 It can take you a lot of time when performing an SEO Audit. You have to go through each page to gather the necessary details.  On an article by Moz.com, it listed 5 steps on how to do an SEO Audit. Before you start a manual audit, you must be aware of these skills or terms; URL, ALT tag, meta description, robots.txt, image compression.
You know how to use these tools: Screaming Frog, Robots.txt Generator, XML Sitemap Inspector, Google Analytics, among others.
Must be a website techie know-how
The audit should be divided into these four parts:
Technical
Content
Social
Links
Now that you have an idea on what an SEO audit is, you may do it yourself on your website or use an SEO Auditor like http://mysiteauditor.com. It is a white label SEO audit tool. This tool automates the SEO Audit process. It is great for SEO , web design and digital marketing agencies because it will let you embed a free SEO audit tool on your agency's site to generate more leads and sales.
Now, you are more than ready to perform a comprehensive SEO audit whenever you want one.